---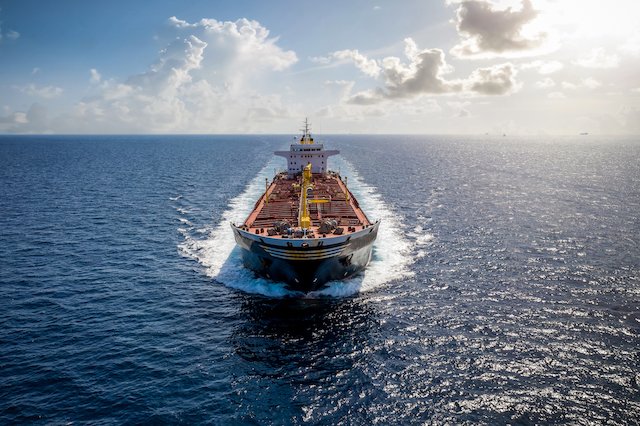 London-based Climate-tech startup Seabound has partnered with Crestchic Loadbanks, a provider of load bank testing equipment, to test Seabound's carbon capture technology for ships, reported Offshore Energy on 11 January. 
Seabound's innovation captures and stores CO2 from fuel exhaust. The company claims the device can capture up to 95% of CO2 emissions per ship. 
The technology works by diverting the exhaust into a container filled with oxide pebbles that absorb CO2, forming calcium carbonate (limestone). 
The CO2 is then transported to the port where it can be sold for utilisation or sequestration. 
"Building new ships is extremely capital intensive, and the production of sustainable fuels at scale is 10-20 years away. Carbon capture can help to decarbonize shipping quickly and at scale, and it can be retrofitted onto existing ships," Walker Kehoe, Founding Engineer at Seabound, said as reported in Offshore Energy.
To test its prototype on land, Seabound connected its innovation up to a diesel generator to create and capture CO2 without a marine engine. 
Crestchic Loadbanks provided a loadbank which applied a full load to the generator.
Seabound has built two land-based prototypes that have been used for testing. It aims to start on-ship testing this year.
The International Maritime Organization (IMO) has mandated that commercial vessels will need to document their CO2 emissions and prove progress towards achieving an industry-wide target of reducing emissions by 40%. The IMO might adopt a more stringent goal of reaching Net Zero by 2050. This means efforts to decarbonize the shipping sector would need to be accelerated.
---
Source:
Carbon Capture Technology Expo, press release, 2023-01-16.
---
---