---
1) Letter to the Commission on the definition of natural polymers in the REACH microplastics restriction
The RCI wrote a letter to the EU Commission which was co-signed by BioChem Europe (a sector group of Cefic), EDANA, EuropaBio, European BioPlastics, and GO!PHA, and raises specific concerns about the proposed definition of "natural polymers" in the adoption the Synthetic Polymer Microparticles restrictions (REACH Microplastics Restriction) of the European Commission and suggests an alternative definition.
The proposed amendment is as follows: "a) Natural polymers that have not been chemically modified." It should be noted that a definition is premature due to the ongoing policy processes and is based on an inappropriate legal basis, is discriminatory and disproportionate. Furthermore, our recommendations are strongly supported by scientists.
The justifications for this request are outlined in 12 statements.

Find out more at: https://renewable-carbon.eu/publications/product/letter-to-the-commission-on-the-definition-of-natural-polymers-in-the-reach-microplastics-restriction/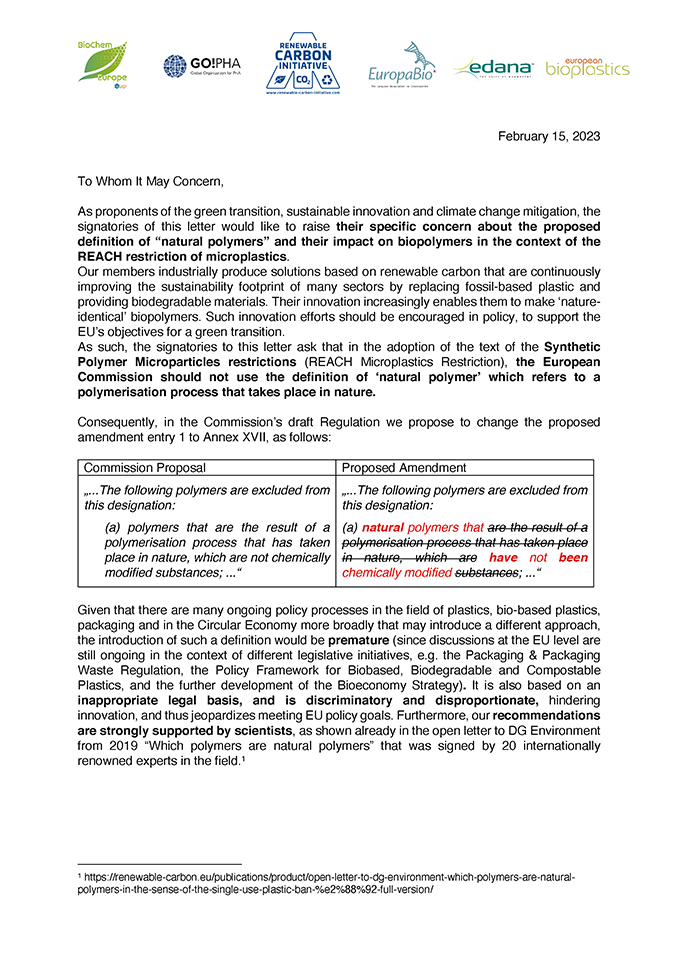 2) First results of cooperation with bioplastics MAGAZINE
bioplastics MAGAZINE now offers the section "Renewable Carbon Initiative". In Vol. 18 (Jan/Feb 01/2023) it published an article by the nova-Institut "Renewable carbon plastics in EU policy" (p. 8-9) and one article by RCI member Braskem "Policy action promoting sustainably sourced Biobased plastics is needed now" (p. 10).
We are excited for the future collaboration.
Find out more at: https://www.bioplasticsmagazine.de/202301/flipbook_01-2023.html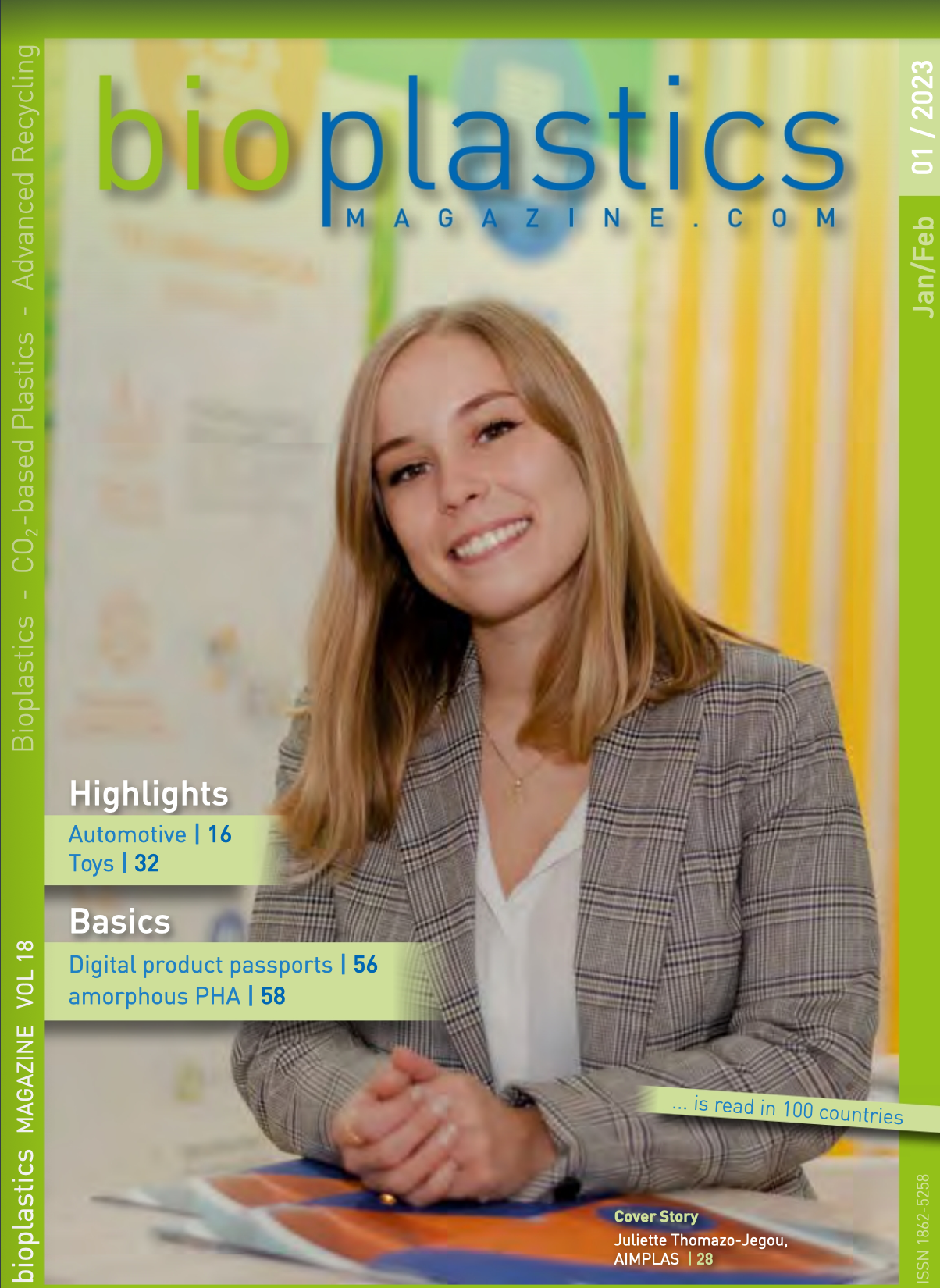 3) Third RCI Networking Event on 14 February 2023 was well received
RCI offers its members online networking events to further facilitate the exchange. The events start with presentations followed by casual and open discussions. This time we had chosen the topic "Start-ups" and "Novel technologies" as the focus for the meeting and had the pleasure of listening to presentations by the RCI member companies Greenlyte Carbon Technologies, Econic, and TripleW.
4) New perk for RCI members
As of now, RCI members can enjoy an exclusive 10% discount on all commercial nova-reports on our publication platform. This code is also valid for our newest report on bio-based building blocks and polymers (https://renewable-carbon.eu/publications/product/bio-based-building-blocks-and-polymers-global-capacities-production-and-trends-2022-2027/).
5) Last Free Webinar on Renewable Carbon As Guiding Principle for Sustainable Carbon Cycles and Policy
During the last RCI webinar on 15 February 2023, approx. 50 participants joined the 1.5 hours presentation and asked several questions, which were answered immediately. The presentation (available free of charge) was completely updated and shows for the first time the already published background and position papers and the effects on politics.
Link: https://renewable-carbon.eu/publications/product/renewable-carbon-initiative-rci-webinar-slides-pdf/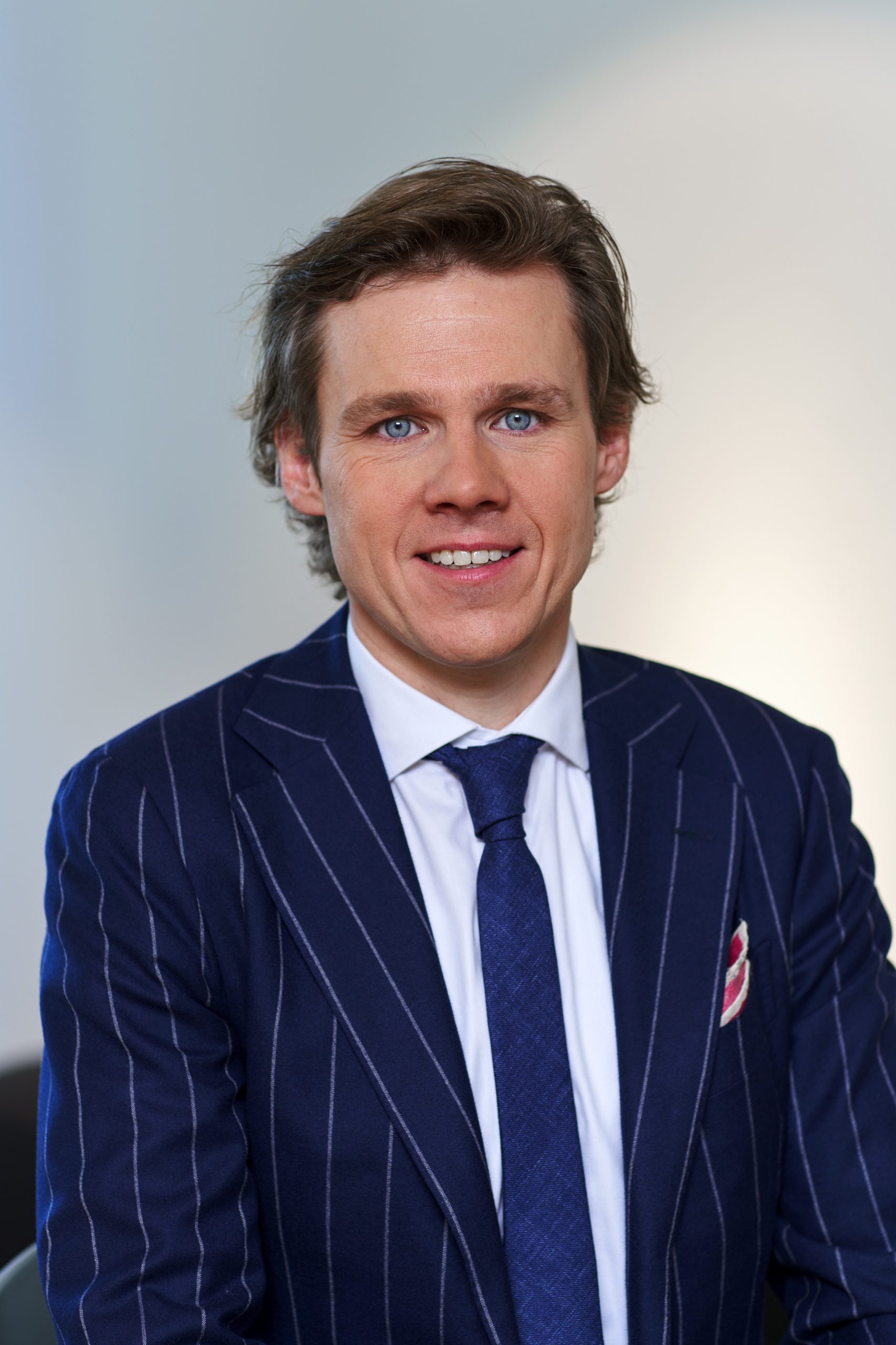 6) RCI Interview with member Borealis: Stephan Roest shares details on the Borealis Renewable Carbon Strategy
We have launched a series of interviews with our RCI members, where you can learn more about the companies' motivation, aspirations, and perspectives. Stephan Roest (Strategic Business Platform Leader – Circular Economy Solutions) on behalf of Borealis was our second interviewee and answered what was his company's motivation for getting involved in defossilisation and how Borealis increases the capacity of circular products and solutions (including recycled and renewables, both polyolefins and base chemicals) to reach a capacity volume of 600 kt by 2025 and1,800 kt by 2030.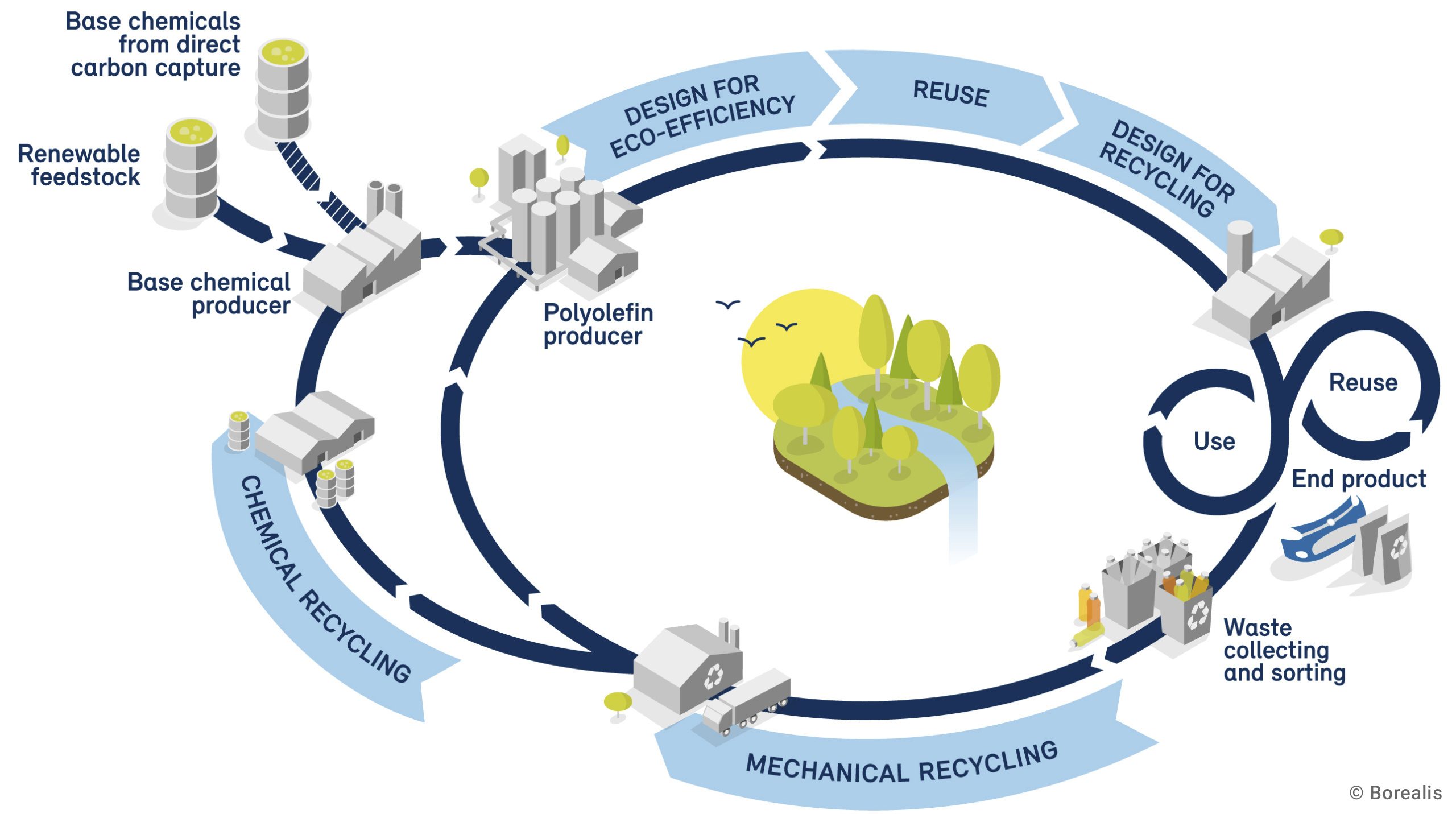 ---
Source:
Renewable Carbon Initiative, 2023-02-24.
---
---