---
'It no longer makes sense to work in silos. These industries are facing challenges that cannot be tackled in isolation.'
A consortium of businesses, universities and non-governmental organisations has received a grant of £2.68 million in funding to develop a project aimed at converting industrial waste gases into sustainable materials for use in consumer products.
The £5.4m Flue2Chem Project is a two-year programme spearheaded by Unilever and SCI, with 13 other organisations involved. With funding from Innovate UK, which has come via the UK Research and Innovation (UKRI) Transforming Foundation Industries Challenge, the partners aim to take waste gas from foundation industries such as metal, glass, paper and chemicals, and generate an alternative source of carbon for UK consumer products.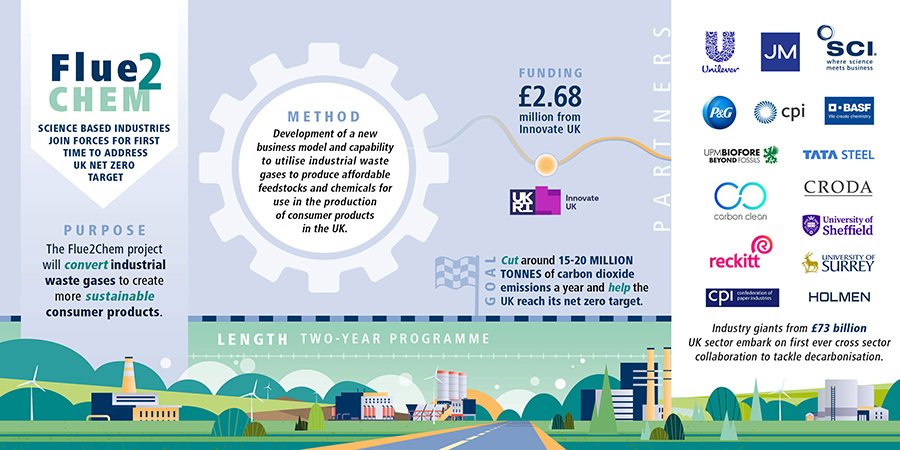 As well as providing a more sustainable feedstock for products such as household cleaning materials, the project will also have a role in helping the UK reach its net zero targets by 2050. The partners say that one goal of the Flue2Chem Project is to demonstrate how the UK could cut 15-20 million tonnes of carbon dioxide emissions each year.
In a statement the partners said: 'Currently the UK imports large amounts of carbon containing feedstocks each year for use in the consumer goods industry. Securing an alternative domestic source of carbon in these goods is one way in which these sectors can contribute to net zero targets, while also building a new UK value chain.'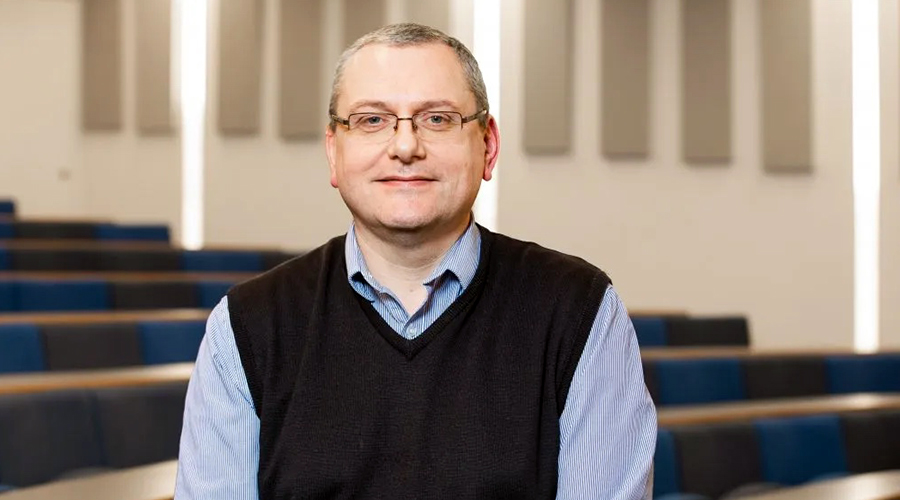 Bruce Adderley, Innovate UK Director for the Transforming Foundation Industries Challenge said: 'The great thing about Flue2Chem is not only the innovation; which is addressing decarbonisation, resource efficiency, and the circular economy piece, but the fact that it is a terrific example of how you can bring the whole supply chain together to deliver on the innovation needed. It no longer makes sense to work in individual silos. The foundation industries are facing challenges that cannot be tackled in isolation.'
Flue2Chem project lead, Ian Howell, Unilever's Home Care Science & Technology R&D Director and Chair of SCI's Sustainable Materials Consumer Product Group added: 'This is a game-changing opportunity to accelerate action and rewire the chemicals value chain to be less reliant on fossil fuels. It's a bold ambition, and one that, at Unilever, we have been publically calling for action over the last two years. No single company can do this alone.'
The project will also develop the basis for a new business model involving partners across the supply chain. 'This project has a total of 15 partners, from different sectors and is effectively testing out a whole new potential supply chain, something that has not happened before,' said David Bott, SCI's Head of Innovation.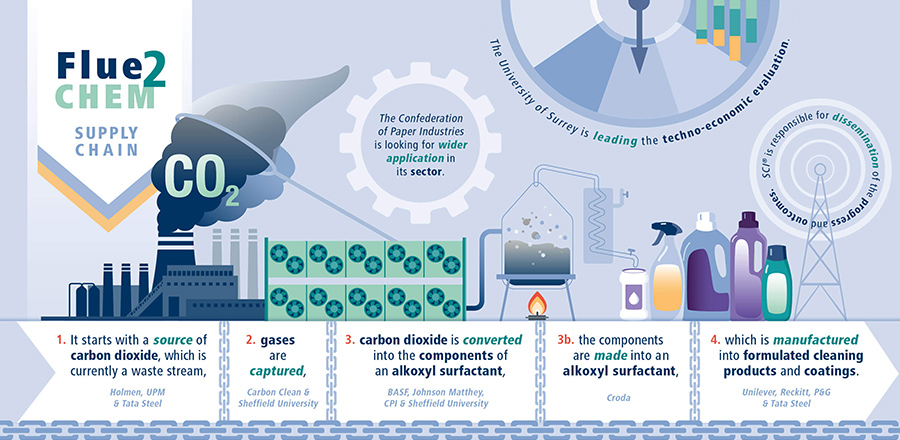 Commenting on what challenges the project was set to take on Bott said: 'The first challenge is collecting carbon dioxide from the flue gases from the paper and steel making sectors. Then we will move on to developing routes for turning the carbon dioxide into a recognisable feedstock. There are a number of routes that can be explored to achieve this.'
As well as Unilever and SCI, the partner organisations are: BASF, Tata Steel, Croda, Johnson Matthey, UPM-Kymmene, Holmen, the University of Sheffield, the University of Surrey, Carbon Clean, Procter & Gamble, the Centre for Process Innovation, the Confederation of Paper Industries, and Reckitt.
---
Source:
Society of Chemical Industry, press release, 2023-02-02.
---
---